PAT METHENY GROUP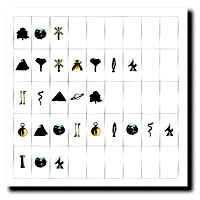 The jazz great, Pat Metheny, was born to Dave and Lois Metheny in 1954. He was the second son of the family that made its home in the tiny rural town of Lee's Summit, Missouri, not too far from Kansas City. Like many other musicians, Pat was introduced to music when he was very young. In fact, when he was a baby, his mother discovered that his crying ceased when she played classical music. Lois Metheny played an integral role in the development of Pat's talent because she constantly supported her son's pursuit of music. Unfortunately, Dave Metheny was not so supportive and discouraged Pat from attending a music college.
But long before college, Pat was already involved in music on a variety of levels. As a child Metheny was greatly influenced by the Glen Miller Band and John Coltrane on the jazz circuit as well as the music of the Beach Boys and the Beatles. Rock music sparked Metheny's interest in the guitar and he acquired his first one when he was 11 or 12 and soon formed his first band, The Beat Bombs, with some school friends.
Pat's older brother Mike also had a hand in developing his brother's musical make-up. Mike was a fairly well known trumpet player and brought the music of Miles Davis into Pat's life. Pat's interest was not only in guitar, but he also played the French horn and made his public debut with that instrument in 1967.
Metheny saw Wes Montgomery play at the Kansas City Jazz Festival in 1968 and henceforth threw himself wholeheartedly into the study of jazz guitar. In 1969, at the age of 15, he made his first public appearance as a jazz guitarist with the New Sound Trio band. Even at this young age, he began playing on television shows and playing backup for many singers as they passed through Kansas City. Also in 1969, Pat joined the Gary Silvas Quartet and played with this band until 1972.
Up until this point, Pat had still been in high school. He was now beginning to get scholarship offers from colleges. He had the greatest desire to attend the Berklee College of Music in Boston, but his father wanted him to get a degree outside of the fine arts. On a compromise with his father, Metheny attended Miami University in Florida, a school that had a good economics department as well as a good jazz department.
By 1973, Pat was offered a position as an instructor teaching a new course in electric guitar at Miami. While teaching, he was making musical connections with some people with whom he would eventually play. In 1974, Pat was offered a job teaching at Berklee College in Boston, his original choice of school. While at this institution, he also played with Paul Bley's band in New York.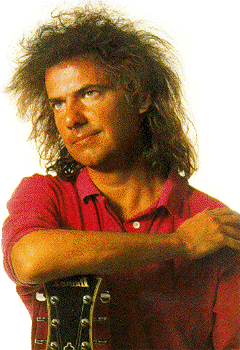 From 1974 to 1977 he was a member of vibraphonist Gary Burton's band, where he met keyboard player Lyle Mays. Together, they formed the Pat Metheny Group in 1977. While still with Gary Burton's band, Metheny was greatly influenced by another guitarist, Mick Goodrick. Unfortunately, Goodrick ended up with most of the solos and it was a blessing for Pat when Goodrick departed the band. Pat was featured on three albums that were recorded under the EMC label with Gary Burton: "Ring", "Dreams" and "So Real and Passengers".
With a group of friends, Metheny recorded his first album, "Bright Size Life", in 1975. Despite the fact that Metheny was merely 21 at the time, critics were impressed with how mature he sounded. A concert in 1976 with Lyle Mays, Danny Gottleib and Steve Swallow prompted Metheny's departure from the Gary Burton band. By 1977, The Pat Metheny Group was born. The members of this band included Steve Rodby, Lyle Mays, Paul Wertico, Mark Ledford, Jeff Haynes, David Blamires and Philip Hamilton. The debut for the band came on June 28 of 1977 in New York's Axis Club.
The Pat Metheny Group was almost immediately successful, playing a type of accessible fusion jazz music, which blended elements of jazz improvisation with folk and rock. At first, they were serving as a backup group for other musicians, including Santana and Freddie Hubbard. They toured extensively and played at colleges and small venues.
In Oslo, Sweden in 1978 the group recorded its first album, "Pat Metheny Group". They toured throughout Europe, a tour that also produced Metheny's solo album, "New Chautauqua". In September in 1978, the band had returned to the U.S. and were opening for The Milestone Jazz All Stars that featured a collection of many of the all-time jazz greats.
By 1979 the group was working on new material and "New Chautauqua" had sold 200,000 copies in four months. Soon, the band was working on its second album, "American Garage", which displayed a mix of jazz and rock, and they played at the Newport Jazz Festival. "American Garage" snatched the number one spot on the Billboard Jazz Parade as well as being nominated for the best album of the year award by the New York Jazz Awards. Metheny himself was also nominated as the best jazz guitarist of the year.
In addition to being a very innovative guitar player, Metheny is an important contemporary composer, an innovative producer and a pioneer in the use of the guitar synthesizer. The Pat Metheny Group has won 7 Grammy Awards over the years.
Metheny is considered one of the most original guitar players and composers in contemporary music and has attained great popularity and critical acclaim. Pat has performed or recorded with some of the most innovative musicians of the recent past. They include Gary Burton, Sonny Rollins, Dewey Redman, Hubert Laws, Charlie Haden, Ornette Coleman, Nana Vasconcelos, Herbie Hancock, Steve Reich, and Bruce Hornsby. He has recorded 23 records with his group and other side projects since 1978.

Lyle Mays has been a member of the Pat Metheny Group since it was formed in 1977 and has co-written much of the group's music. He was born in 1953 in Wausaukee, Wisconsin, to a family that was involved in music and encouraged him in the exploration of new forms of expression. He started to play the keyboard as a teenager, and later studied composition at North Texas State University before touring with Woody Herman's Thundering Herd. He has been nominated for 4 Grammy Awards for his own work, in addition to the awards won by the group. His brilliant keyboard work is known for an intense sense of melody, as well as a high level of creative innovation.
Pat Metheny still continues to make his imprint on music today and had most recently released a new album in February 2000 entitled "Pat Metheny Trio 99-00". This trio includes Bill Stewart on drums and Larry Grenadier on the bass. Metheny continues to enjoy a wide audience that has followed him throughout his career. Many of Metheny's albums are being re-released because of the new interest in fusion caused by the recent success of Carlos Santana.
The official Pat Metheny web site is at:


Be sure to take a look at the video clips while you are there.
Page author: N.G.