THE MODERN JAZZ QUARTET
The Modern Jazz Quartet had its beginning in 1946 when Milt Jackson, who played the vibraphone and vibraharp, John Lewis, a piano player who sometimes played the harpsichord, Ray Brown, a bass player, and drummer Kenny Clarke first got together as the rhythm section of the Dizzy Gillespie Orchestra.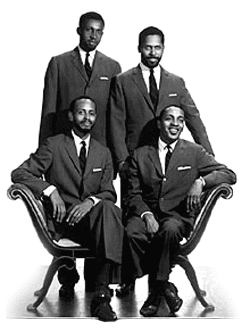 Milt "Bags" Jackson was born Milton Jackson in 1923 in Detroit. He began playing the guitar when he was seven and the piano when he was eleven. As a teenager, he began to play the vibraphone. Before the formation of the Modern Jazz Quartet, he worked with jazz greats Charlie Parker, John Coltrane, and Miles Davis. Although Lionel Hampton and Red Norvo had explored the vibraphone as a jazz instrument before him, Jackson is considered the most important vibraphonist in 20th century jazz. He was at the top of his profession for almost 50 years, and he played Bebop, the Blues, classical music and jazz ballads with great skill and sensitivity. He died of liver cancer at the age of 76 in 1999.
John Lewis was born in 1920 in La Grange, Illinois. He is considered one of the finest of the "cool" piano players in jazz, although his interests range well beyond jazz into classical music, particularly the work of J. S. Bach. Before the formation of the Modern Jazz Quartet, he also worked with Charlie Parker and Miles Davis.
Ray Brown was born 1926 in Pittsburgh. In addition to working with Dizzy Gillespie, he also performed with Charlie Parker in the 1940's. He was married to Ella Fitzgerald for a short time (1948-52) and for a time had his own trio that backed Ella. After a short gig with the Modern Jazz Quartet, he became a member of the Oscar Peterson Trio, where he did his most important work.
Kenny Clarke was also born in Pittsburgh, in 1914. He played piano, the vibes, and the trombone in addition to drums while growing up. He was a very influential drummer who helped to define drumming techniques in Bebop. He was the first drummer to change the time-keeping rhythm from the bass drum to the cymbals, a technique that became very much part of Bebop and an innovation that has influenced music to this day. He was with the Modern Jazz Quartet from 1951 to 1955, but he left because he felt confined by the musical direction that Jackson and Lewis were taking. In 1956 he moved to France where he lived for most of his life and was a major figure in European jazz. He died in 1985 in Paris.
Jackson, Lewis, Brown and Clarke set out on their own in 1951 as the Milt Jackson Quartet. In 1952, they changed their name to the Modern Jazz Quartet. As often happens with musical groups, there were personnel changes and in 1952 Percy Heath replaced Brown on bass. In 1955, Connie Kay took Clarke's place on drums.
Percy Heath was born in 1923 in a small town in North Carolina and grew up in Philadelphia. He was originally a violinist but he switched to the bass in 1946. Like other members of the Modern Jazz Quartet, he worked with Charlie Parker, Dizzy Gillespie and Miles Davis.
Connie Kay was born in 1927. As a youngster, he taught himself to play the drums. In the 1940s he worked with Miles Davis and Charlie Parker. After that, his entire career was devoted to the Modern Jazz Quartet, until his death in 1994.
When the group first formed, Jackson and Lewis were both responsible for the group's musical direction, but eventually Lewis became the influential leader of the group. Lewis, although firmly rooted in the Swing and Bebop traditions and deeply committed to improvisational jazz, was also interested in classical music, and the group often blended classical ideas with traditional jazz techniques. This combination of ideas from both classical music and jazz, which had also been pioneered by Miles Davis as an outgrowth of his experiments with Cool Jazz, soon became known as Third Stream Music or Chamber Jazz. The Modern Jazz Quartet was a major force in this style of music, often emphasizing their collective improvisation with fragmented melodies that were reworked in a flexible interplay between the group's various instruments.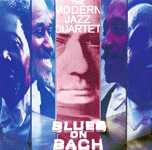 Although each of the members of the group had opportunities to pursue individual projects, in 1974 Milt Jackson decided to leave the group and the Modern Jazz Quartet broke up after a final tour. In 1981 the group reformed and began to tour again. After Connie Kay died in 1994, Albert "Tootie" Heath, Percy's younger brother, took over as the group's drummer.
There are many very fine albums by the Modern Jazz Quartet, some of which are very jazz oriented and others that reflect their involvement in Chamber Jazz. Perhaps the best example of that involvement is an Atlantic album from 1974, recorded just before the group broke up. The name of it is Blues on Bach and it consists of nine compositions based on the music of the classical composer, J. S. Bach. The example from that album that we often play in class is "Precious Joy"

, a song that is familiar to many people because they have heard the classical version in church. As you listen to it, notice how the jazz and classical elements have been blended.