INTRODUCTION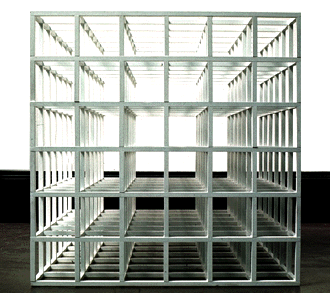 It is important to consider the connections between the various artistic movements in 20th century art, and the evolutionary process by which specific styles or categories arrived. Much like with music, the preceding art forms and ideas informed what came later. Such is the case with conceptual art.
Conceptual art is firmly rooted in early twentieth century art and draws influence from the more contemplative, idea-based works of Marcel Duchamp, the early twentieth century anti-art movement known as Dada, and minimalism. But while minimalism sought to reduce art, stripping away the recognizable aspects that reflected particular styles, conceptual art took this idea one step further by rendering the art object irrelevant.
Put simply, conceptual art is based upon the idea an object or act represents, rather than the appearance, of the art object itself. The idea fuels the process of production, but the resulting physical object is viewed more as documentation of the idea. By this definition, the purpose of the artwork is to engage the viewers' mind rather than their eye. However, it is difficult to accept this definition because when an object, photograph, or installation exists in the gallery or museum context our natural tendency is to evaluate it for its physical appearance and aesthetic value.

Conceptual art is a non-object, non-object-making, and non-art aesthetic modality, often presented in the form of charts and documentation such as photographs and visual images with supporting text. Exhibits, installations and events often deal with re-definitions of art, language, and ideas. Much of this work in the 1960's challenged the modernist views of art set forth by critic Clement Greenberg in the 1950's, aesthetics, and the art world as an economic and political system. This approach was further pushed by the rebellion of the late 1960's against the establishment, in this case, specifically the art establishment.
Some important conceptual artists were Michael Asher, Sol LeWitt, Robert Barry, Les Levine, Hans Haacke, Lawrence Weiner, Joseph Kosuth and Douglas Huebler.
Page author: A.E.